ARE YOU WORRIED ABOUT HOUSE RELOCATION IN DUBAI?
At some point in our lives, we have to Relocate from one locality to the other. Often, this comes with a number of reasons, some may be personal, environmental, social or from time to time, political reasons. Whatever the reason, moving to new places is quit a sensitive matter that should be handled with utmost care.
Moving out is a process. First, you will have to conduct undertakings such as scouting your soon to be new home and ensuring that all the things you have been looking for are available. Usually, we all desire a neighborhood that is safe, well developed infrastructure wise, good drainage and if you have a flare for the dramatic like I do, somewhere with a mall, a supermarket or a modern shopping center is an ideal home.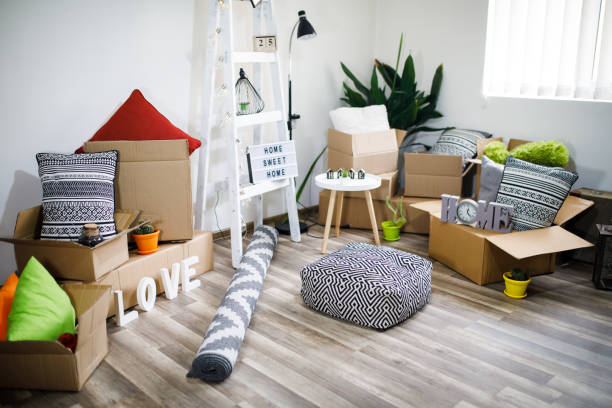 Then comes this rather obvious question," how will I move out" here, you also need a good survey to find out who to trust with your household items so as to transport them. The most reliable, effective, economical, professional and timely way to facilitate Relocation from your old home to the new one is by seeking the services of movers companies. House Relocation in the UAE has been making huge strides towards perfection in recent times. The UAE has rather one of the best in the globe and its worth the credit thanks to innovative ways to facilitate the movement and Relocation of items.
One such company that has set the standards of house Relocation in the UAE is Arz movers. For decades, the company has been the cream when it comes to providing clients with exquisite services in the moving sector. The company has a crew of professionals who co-exist to ensure not only do your items get proper handling towards the new destination, but also you get the most comfortable home thanks to their vast knowledge in home designs and decorations.
Movers companies provide a variety of services. This includes packing services which is provided ranging from boxes, bubble wraps, shrink wraps and tapes. All your items will be parked depending on their nature. The fragile ones will be accorded necessary care and you may take a break as the safety of your glassware collection from Arzmovers or your shell collection from Emirates will be just fine.
Aside from parking, dismantling the items from the various parking content is also a very important activity that needs the best care and tools. Most mover's companies involved in house Relocation in the UAE have this needed tools to facilitate this final but important process. Professional opinion is also important and is available.
Whether it is commercial relocation, from an event to the other, family or individual relocation, house Relocation in UAE is perfectly adapted to this and keeps getting better and better. Clients seeking this services will benefit as the process is fast and economical.
It is therefore important to carefully select a house Relocation partner in the UAE. There are many benefits associated with this mover that makes it a perfect plan.
Arz Movers is the most respected and recommended Relocation Moving Company in the DUBAI, SHARJAH, and ABU DHABI Ajman UAE. More than 80% of our business is referred to us by satisfy clients who have moved with us in the past. One call at 0563462777 does it all. Our company Moving and Packing services can help save time from the first phone call through project completion. Help with prioritizing major and minor home moving and multi-tasking work means we complete jobs faster and better than your typical Easy, Safe and Reliable House Shifting. Our Handyman team's professionals arrive in nationally-recognized uniforms and logoed vans that are stocked with every tool they'll need.
You won't have to interrupt your day, wasting valuable time waiting on us. Our on-time record is second to none, and we arrive ready to work. Our well trained team packs and shifts each item in such professional way that you will know fell any difference in your old and new House.
Don't worry about anything there is no chance for your House items by lost because our employees are trusted and reliable.
We are always ready to help you 24/7. For all your major and minor Moving, Packing, Relocation, Shifting needs Easy, Safe and Reliable House Relocation call us at 0563462777 today to get the best offer.